Gamer Point hunters will love this game, because it's 100% free, fun and it gives you 200 G just for completing the game which takes you about 15 minutes. Unfortunately, the game has been taken down and it's not available for download. For more info about the game, click here.
So with this tutorial I'm going to show you how to get this game on your console. You'll need the following things:
Xbox 360 (obviously)
An USB storage device like a pendrive
Horizon (get it from here)
The first step is to actually get Doritos Dash of Destruction. Downloading games to your Xbox 360 using an usb storage is illegal, but this time it's not, because we're getting a free game that has been taken down from the marketplace. After you've downloaded it, extract it to your desktop.
Click here for the download. (credit goes to InsaneNutter)
The second step is to open Horizon and install the file to your usb storage device. For me it's my pendrive.

Click on "inject new file", and navigate to the folder where you've extracted the game. You can see bunch of folders continously named with numbers and letters. Ignore the names just keep opening the folders until you find the file that contains your game. For me it looks like this:
C:/Documents and Settings/XP4ever/Desktop/Dash of Destruction/Content/000000000000000/5841090B00D0000
And inside this folder, you can find a file with this name and no extension:
8C95BEBA07EA7C959281407020A06D8540B75E0D58
* Asztal= Desktop.
Select it and wait for Horizon to copy the game to your usb storage device. After the program is done with copying, you will see Dash of Destruction on your game list.
The third step is to put the usb storage back into the Xbox and you'll see the game on your "my games" list.
A little proof:
As you can see it works perfectly. Some gameplay screenies: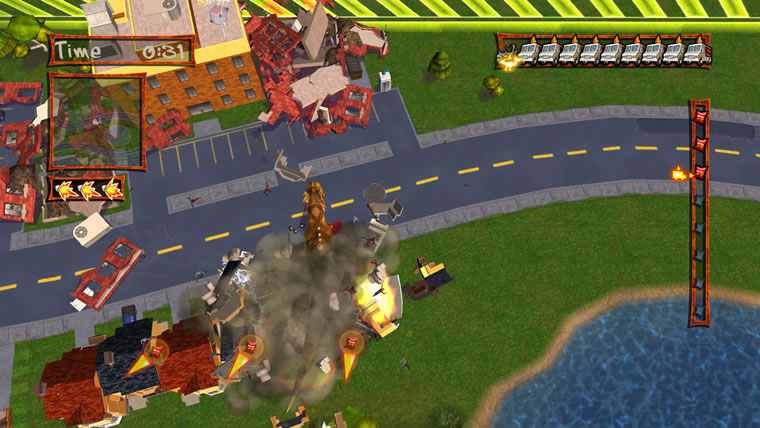 One last note: There's one achievement that is impossible to get. Play multiplayer. Well, since the game is off the marketplace you won't find any players around. Send a message to me on Xbox live and I'll help you out with that if I can. But only do that on weekends, okay? Because I'm pretty busy on the weekdays.  Gamertag: AssainGuy.
I hope i helped you out with this tutorial! Have fun with it.
-Greg

Article from Gamersyndrome.com