I've never been a Sega Soldier. The Dreamcast was a mystery to me during the short time it was a contender. Ever since Sega got fragged in the console wars, the big three monopolizing the market have been Nintendo, Sony and Microsoft. For the whole seventh generation there have been no serious challengers. But now that the open source movement is gaining momentum as gamers are becoming more tech savvy there may be some new faces in the market come the eighth generation.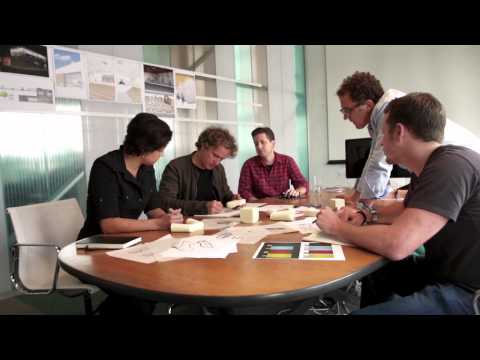 The Ouya is a tiny home console based on Android made with the purpose of disrupting the current home console ecosystem. Using Kickstarter it raised nearly $8 million more than its $950k goal and has the support from over 63k backers. As you can see in the video the makers of the Ouya want to make it easy for anyone to get their game in your living room. And since the Ouya has Android running under the hood, it has the potential to host the apps of any Android developer. If this sounds good to you then you're probably wondering how much it costs. This amazing little box will run $99 brand new including the controller. To give some perspective, the Wii cost $250 and the Xbox 360′s cheapest launch model ran $300. When you remember that indie games usually don't run more than $20 (and that's if they charge) your favorite hobby just got a lot cheaper. All games on the Ouya will be free-to-try if not free altogether. The Ouya should launch in April and you can preorder here. I think I might even pick up one myself.
 So you've got an awesome Ouya console in your living room but you still want some open source love on the road. Ladies and gentlemen, allow me to introduce you to the Pandora. You probably haven't heard of it (I say while wearing my hipster glasses) but it's actually not very new. The Pandora has been in development for over five years. The main purpose is to be a handheld gaming console but it is heavily stressed that it's capable of much more than that. Unlike the Ouya, Pandora runs off of Linux, even letting users install their favorite distros. This makes the Pandora closer to a small laptop than a console. Featuring a full QWERTY keyboard, two analog sticks, a D-pad, a touchscreen, and a standard ABXY set the Pandora is ready to give you just about any handheld gaming experience you're looking for. In addition to this it's armed to the teeth with TV out, WiFi, Bluetooth, USB out and two SD card slots. You can run your own or others' homebrew games easier on this bad boy than on anything else that will fit in your pocket.
But unfortunately I really can't recommend it to anyone at this point. The Pandora is apparently really expensive to produce, making the price run from $500-$700. Also the production and shipping thus far has been pretty sketchy. There have been numerous times when shipping deadlines have been missed or people who have ordered it just plain didn't get one. Maybe if they moved their operations to America and tried a Kickstarter it would have a success similar to the Ouya's. I've been watching the Pandora for a couple years and I really want to see it thrive.
What do you guys think of these consoles? Do they have a chance against the big three? Leave your thoughts in the comments.

Article from Gamersyndrome.com
Related posts: