Major League Gaming team "Triggers Down" was inches away from winning another tournament and advancing onto the next stage. They just needed this one win, this win that was in favour of Triggers Down, the stage was set and the intensity almost sky rocketed out of the building. Triggers Down had just eliminated the final member of team Classic, and had picked up the flag, "Red team has the flag", that famous voice almost echoed out of the screen. One member was holding the flag while the three others sprang into a "cover him" position almost instantly while that one member ran with the flag. He was literally inches away from scoring that one point… that "victory point". All of a sudden that one player was unable to pick up the flag he tried to throw onto their flag and a sudden realisation of what had happened lingered through the room. "BOOOOOOO!"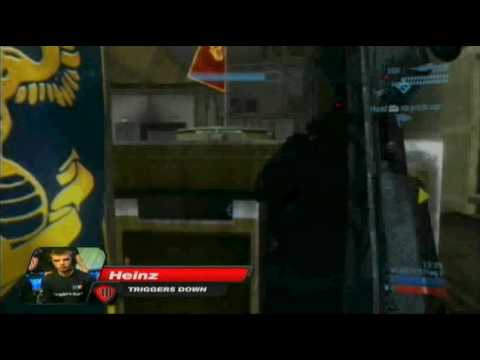 Okay, here's what happened. In the video I saw that once the player wasn't able to pick up the flag that someone else had been kicked, which probably caused the whole thing, meaning that the person who got kicked was the person with the faulty Xbox 360 which means that he's one unlucky chap, I mean person.
As you could hear from the voices of the commentators, they have no idea what happens in this situation so they didn't know who won, and a referee is pending a decision.
Further updates as they come.

Article from Gamersyndrome.com
Related posts: